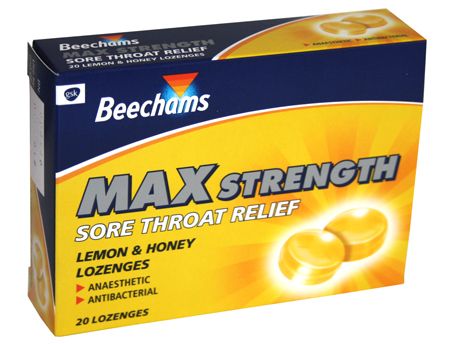 What you don't need with a radio show every day, 7 gigs in three nights, four nights in hotels and two recordings of a radio sitcom is to lose your voice.
I've just had the busiest few days for a while. Last time I wrote I was leaving Birmingham for London. I'd been in Birmingham for family reasons. Reasons you wouldn't want to read about or indeed I don't want to write on my blog about. I know by saying that it gives a level of intrigue that honestly it doesn't justify. Frankly I haven't done that by design. I could just delete it but it tells you I was in Birmingham on Thursday afternoon and then I went off to London for the weekend. I was compering the Comedy Store in London all weekend – a gig that I look forward to and am equally always wary of. The Comedy Store is the best room in the world when everything is flying and you are on your mettle, it's also a cruel and unforgiving bitch if you aren't. Or if you aren't funny. Best avoid that then.
Thursday night was great, a good audience, some top acts Alun Cochrane, Charlie Baker, Jimmy McGhie and the sublime Tom Stade. We had a great time and a couple of open spots did really well too. (Sorry I've forgotten their names – how shitty and rude – I'll try and find out and put links to them, of course no one really cares, but if they stumble on this one day in the future and see I just dismissed them then I might get my comeuppance – they'll probably be running Channel 4)
Friday I would have been in London anyway for the Bauer Awards – Bauer own Key 103 and a load of other radio stations like Magic and Kiss. It was good to see everyone letting their hair down, especially as I was sober. Going to these things sober is either really boring or really fun, depending on what kind of mood I am in. The party was at Park Plaza hotel in Waterloo and everybody had a blast. McFly kicked things off, I have to be honest and say I'm not a huge McFly fan. There I've said it. Controversial. They give a good show though. Easy corporate for them. They can hide behind the songs. Like them musical comedians who cheat. Louise who works on our reception loves them. I took a photo for her.
It was a quick stroll back to the hotel and a change into my slacks for Friday night's gigs. I had to wear trousers as I was doing an extra gig that night in-between Store shows at the RAC Club on Pall Mall. No denim rule. So I wore slacks. I like saying slacks. I kept my trainers on though just because I'm edgy.  Ian Stone was MC and I took a picture of him as well.
He did really well. I did – well  you choose one of the following options
a) Ripped it, they carried me out shoulder high and offered me life-time membership
b) I cried tears of pain as every thing I said petered out to silence.
c) I stumbled my way through for half an hour, and on several occasions cocked the gig up by referring to how it was going not that well. They liked me more than I thought they did
Saturday was a good, good day. 19th title won by them red shirted heroes. I was kinda happy for my City mates that they won a trophy too, I enjoy banter but I can't really hate someone who likes a different team. Watched the game with my brother and the bitchy queen Andre Vincent, who brought me a cake made by his better half, Butternut squash cake. Not had any yet, but will report back. Like them open spots Vinny will go mad if I don't give it a report. Saturday's shows at the Store and the Udderbelly on SouthBank were all good. Back home on the 8.10 out of Euston, with Alun Cochrane and some very tired City fans and Moon-walkers. An hour at home with the family for my Birthday and then off to record two episodes of Everyone Quite Likes Justin last night at the Manchester Conference Centre. Loved it last night. What a great audience, and brillant stuff from the cast. I can't wait for you to hear it. If you were there last night thanks very much. You won't be surprised to hear my voice completely went after the show. I was worried before and had been taking all sorts of stuff to try and clear it. Mostly Malboro Lights – my own fault.
I'm hosting the BBC New Comedy Awards tonight, a gig at XS Malarkey on Tuesday and then a nice little rest before our final recording on Sunday. Should be ok.
One Response
Leave a Reply
You must be logged in to post a comment.